Ubuntu comes with an in-built comprehensive testing application which will run all kinds of tests on your system to check if it is working properly. From the search box in Unity interface, type system and select System Testing from the options displayed. Or through Applications > System > System Testing.Checkbox System Testing provides tests to confirm you system is working properly. Once you a re finished runnin the tests, you can
view a summary report for your system Items such as disk benchmark can be quite useful for raw speed tests, although in the proper sense of the word, a benchmark includes comparative results.

This will bring up a wizard which will allow you to select various kinds of tests that need to be run, selecting all will take a bit of time for the test to complete.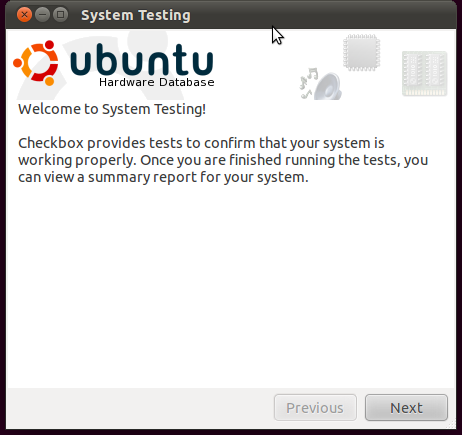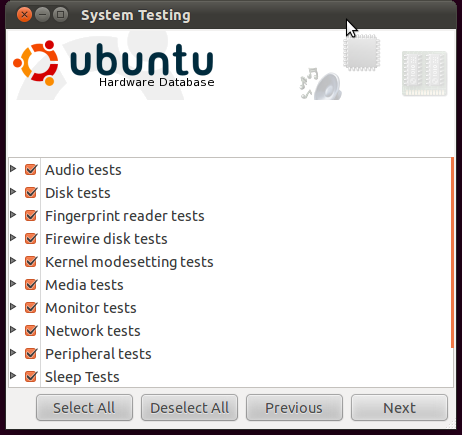 Follow the on-screen instructions regarding whether to allow a specific test to run, whether it ran correctly or skip it altogether. Here are some of the tests that will be done :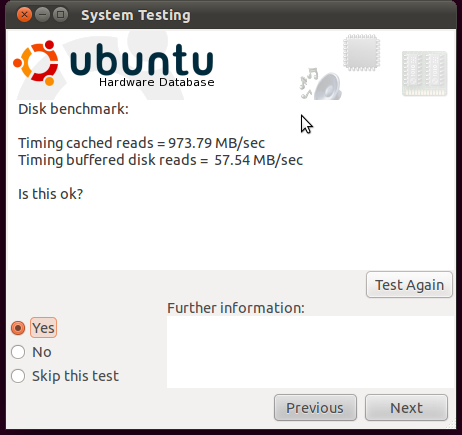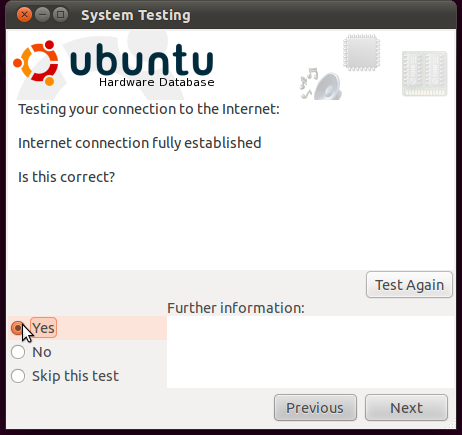 Once all the tests are complete, a HTML-formatted test report will be generated showing what was tested and how the overall results turned out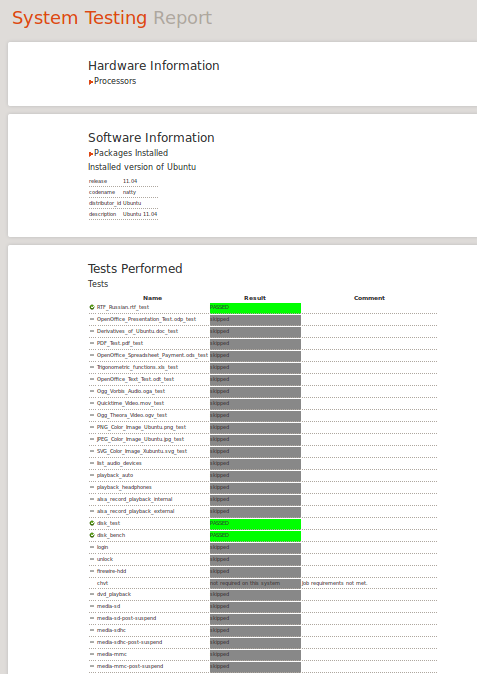 Conclusion
The one useful thing in Checkbox is the diagnostic for video modes. The test program will run through all the available video modes and try running the glxgears 3-D graphics tests. Having a list of video modes and refresh frequencies can be a useful timesaver when trying to select the best video mode to match your graphics card to the monitor. By the way, troubleshooting specific system areas becomes very easy because of the System Testing tool as you can only test something you need and see how it performs.